The modules of the system Theremino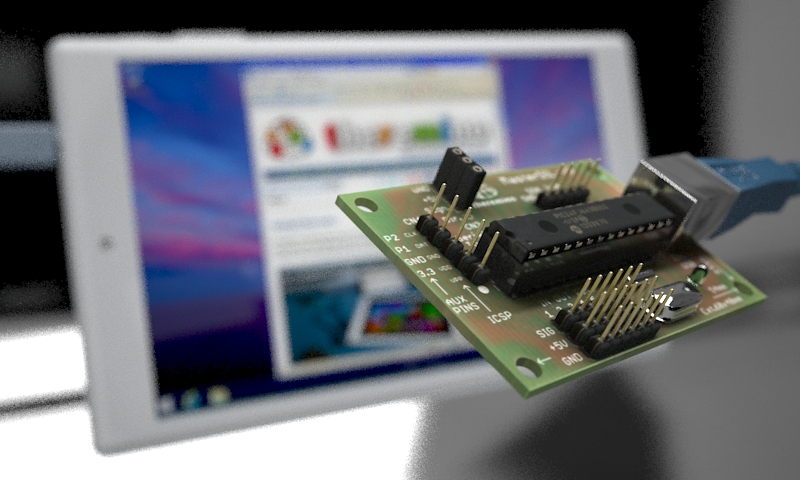 This page is dedicated to comments and ideas for Master and Slave modules
---
Some users have asked how to apply an external power supply
The easiest solution is to use a USB HUB with the 5 Volt feeder 5 Volt exterior. Some of these hubs can even reach up to 3 Amperes and over. But we recommend that you don't overdo the maximum current, to avoid the risk of burning the delicate contacts of USB ports.
In the event that the system is composed of Master and Slaves could be used adapters visible at the bottom of this page: www.theremino.com/hardware/actuators
Adapters can stop, and food, the entire chain of Slaves or they can be used on a single actuator, interponendoli between Pin of InOut and actuator with a standard extension.
These considerations apply to have more power on pins of InOut and not to feed the master module from the outside.
In all cases we recommend that you do not overdo it with the maximum current and use a power supply protected against short circuits. Also make sure that it does not produce noise and excessive voltage spikes when they connect to the 220 Volts.
In case of actuators with strong inrush current before proceeding to external supply try a capacitor by 4700 UF between + 5V and ground. The capacitor can be soldered to the master, or you can use the pin remained free to access +5 and to ground and connect the capacitor with a small female connector.
If it is really necessary to feed the master PIN from the outside do as shown in this image.
——————————————
Master led does not turn on
If the led on the Master will not turn on does not fetch system failure USB or in Windows drivers, It is more likely to be the same led.
——————————————
Write here your questions and recommendations, so it will be useful to all.